The best way to share
You do not need to send attachments or create links to share the files with your team.
The team folder is open to all team members and files can be accessed and checked by anyone.
☑ The cloud shared with team, "Team folder"
Meet over the phone!
Creating a new team folder is very simple.
Enter a team name and a team folder with 2GB will be created.
You can invite team members by entering the email address.
☑ Enter the name to "create Team folder"
☑ Enter the email address to "Invite team member".
Flexible privacy settings
☑ Only accessible with invitations "Private"
☑ Everyone can search "Open"
☑ Automatically verify by email domain "Join immediately"
Secret Folder
There are some files that you don't want to share.
Safely save your files in a Secret Folder.
Once you save files in Secret Folder,
you can't even see those files from other file manager apps!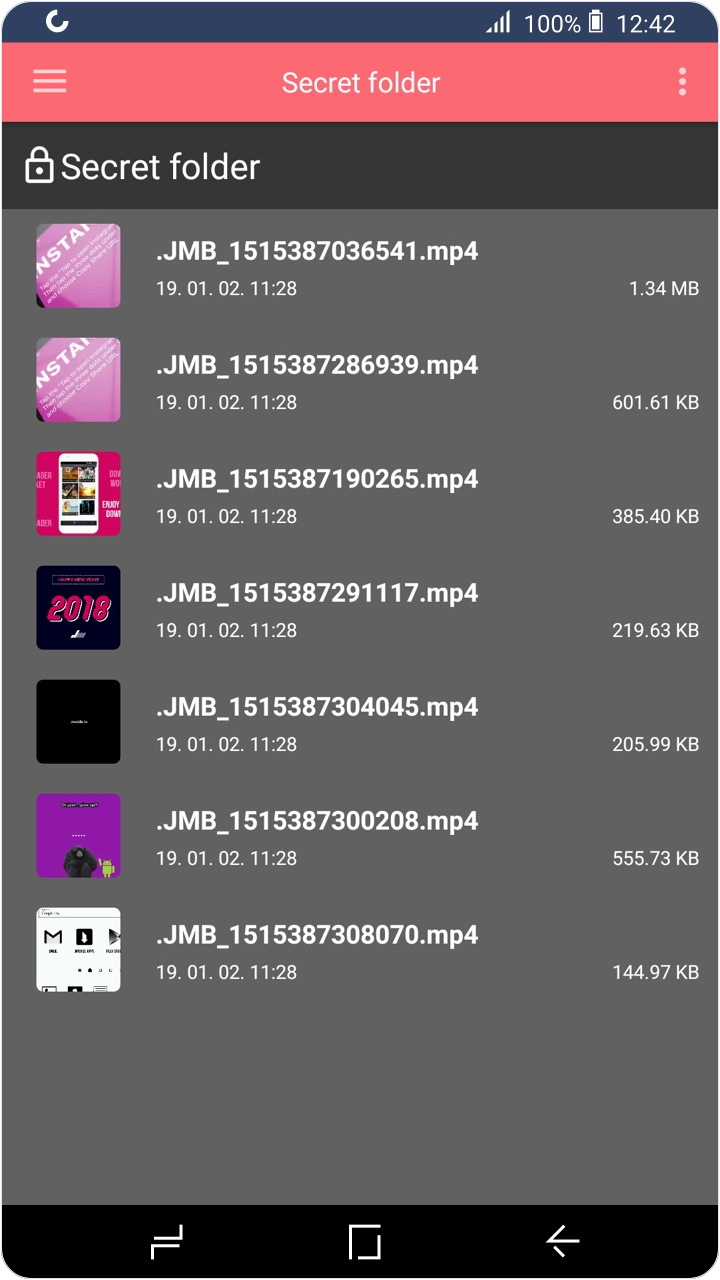 Easy to move & paste
How do you remember all the path to copy or move files? It is so redundant.
Team Filemanager allows you to easily select a path from a pop-up window to move or copy the files.
Category
Category is a fundamental feature for all file manager apps.
Hence, we divided a category to what most people use; Favorite, video, image, and document.
Files will be categorized regardless of which folder it belongs to.
Tag & Favorite
If simple category is not detail enough to group your files, there is "Tag" to use.
For example, some files can be categorized as "Personal" or "Business".
Create a tag to group your files. Frequently used files can also be added in Favorites.
☑ The cloud shared with team, "Team folder"
And more...
You can get a notification alarm when larger than 100MB size file is added.
Also, if you want to see hidden files or folder from other apps, it's possible to do that!